Get ready to stream the most spectacular personal implosion, IRL …
This side of 2020 looks like a mix of Lord of the Flies, Station Eleven, Blues for Mister Charlie, The Unwinding, Papa Doc, Fahrenheit 451, Brave New World, How to Rig an Election and Animal Farm, with a consistent stitching of Claudia Rankine's Citizen and Morgan Parker's Magical Negro threads.
I can't shake the visual of President Donald Trump on the White House balcony earlier this week — freshly discharged from Walter Reed Medical Center on the heels on a fresh COVID-19 diagnosis, and with more than 210,000 Americans who died from this virus — taking off his mask for a photo shoot.
The scene would fit in the climax of any drama film that's setting up the audience for an extraordinary plot turn. It's likely that Trump still has the virus, after all.
The visual strikes a foreshadowing message.
But Trump refuses to be stopped. With the President hosting a political rally today at the White House(!) with an active COVID-19 diagnosis while trying to make the public accept this foolishness as normal — and succeeding, among some groups — we're witnessing a whole new layer of craziness that even the best filmmakers wouldn't account for.
To those of you who need a note of affirmation that says "No this shit isn't normal," I got you (making a pointing gesture from my eyes to yours).
No, none of this is normal — regardless of what MAGA'nem tries to tell you.
(Laughing) We now have fuckin' drive-in Broadway plays, and plexiglass-sheilded debate podia because of this virus!
Y'know, the virus President Trump refuses to fight.
He acts like the virus is a family member, or a friend whose back he's blowin' out.
Not. Normal.
Trump's team still hasn't provided anything remotely close to a direct and coherent answer to "So, when was the last time the President tested negative for coronavirus?"
At this point, other than the important purposes of contact tracing, we don't need an answer since we know plenty from the absence of one.
We can conclude that Trump tested positive for the virus earlier than the official public disclosure indicates, but continued to meet with the unprotected public, making him the most selfish azz of 2020.
Or, we can conclude that Trump and his squad have been reckless in managing the President's health during the most dangerous public health crisis in more than 100 years.
This means Trump's followers — enslaved by their own hatred, as reader "Eye" has said (thank you!) — have to choose which kind of White supremacist they'll follow into the November elections: a lyin'-azz White supremacist who doesn't give a shit about anyone's health, or a careless-azz White supremacist who has just proved though his personal failure that he is unable protect a single American life.
That's an extraordinary statement, coming from me, since I normally support my words with a stack of facts.
But not today. I'm here to share a feeling.
And a speculation.
My thoughts have just returned to that Trump-on-the-White-House-terrace visual. (Remember, stream-of-consciousness is my writing style.)
I sense a scene change coming to this story.
I'm no doomsayer, but I wonder if the Trump fans who secured spaces to hear him speak today received tickets with a liability release printed on the back.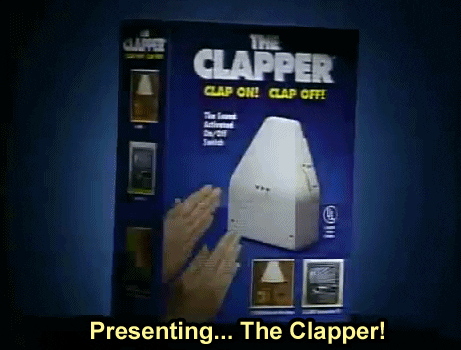 Viruses are not The Clapper. Given the speed of Trump's apparent illness progression, I'm willing to bet that he's still shedding the virus. And you can't instantly turn off this virus. Plus, he's likely not wearing a mask often. And the White House is HUGE, with plenty of people working in it. No hazard pay or Presidential-level health care for those building employees are in sight, I'm sure.
There are documented instances where a person with coronavirus will appear to feel better, and then suddenly give up the ghost.
I'm also beginning to believe these polls about Biden winning.
And that's why I keep thinking that the Trump White House rally today is the kickoff for the final chapter of this four-year story: the Superspreader Tour …
song currently stuck in my head: "2 the music" – kaytranada feat. iman omari