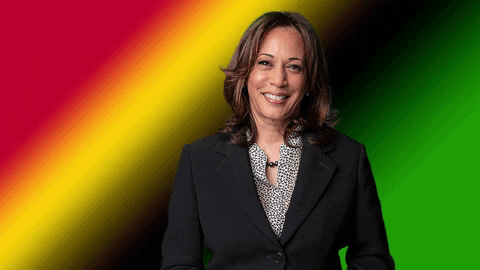 It's not lost on us that a woman has been summoned to face the biggest MAN-MADE, modern-day threat to PUBLIC HEALTH AND democracy.
I'm thinking about a very smart woman I know who works in the restaurant industry, and is so intelligent that she has to appear dumb among her bosses and colleagues to keep her job.
I'm also thinking about a Black woman who received a visit to her office by a White co-worker with only one thing to say: "You don't belong here."
Women who are still called "girls" by men in the worst context possible.
Smart and confident women who are called "bitches" because they are professional threats to fragile male egos.
Smart and confident women who are called "bitches" for other equally unexplainable reasons.
Women who earn less but work as hard as men, if not harder.
Ambitious women who put aside their big plans to showcase how awesome they are because of pressure from their unsupportive partners.
Women who are judged by their "beauty".
Women who have been victims of the most horrific acts of violence because they are women.
Women who hate molds.
Women who are trapped in molds.
Women who simply want to live with an equivalent social value that many men enjoy.
Little girls who have absorbed all these foul experiences, and think living an inferior life is the only option for growing up.
Women who suffered from pressure to choose between fighting for the rights of women, or for the rights of their race or ethnicity.
The continued ascension of Vice Presidential candidate Kamala Harris to face the biggest threat to American democracy in modern history is no coincidence. The moment demands her presence to provide insight where the men before her have proven themselves to be uniquely unqualified to do.
And this moment is lovely. The victory ahead will be even lovelier.
Harris' ascension may not erase all the current pain or history of women being denied the opportunity of simply living their lives, but her nomination last night is one of the best moments in recent memory. And the opportunity to establish a new roadmap to equity is in front of us.
I was raised in a household with a strong Mom and Dad, so I value the complementary roles that collaboration brings to life, and how partners and communities can match each moment with the right person capable of doing the right things, regardless of gender.
This is more than an opportunity to turn the page of this story. We can write a new story.
Just as important, I hope Sen. Harris' upgraded platform will embolden more women and little girls to unleash their powers to the world with men fully supportive — or stepping out the way.
I'm on record voicing my disagreements with a number of Harris' policy views. But ask me if I would rather fight a pandemic with an intelligent woman who understands how to ask the right questions and commit thoughtful actions, or be stuck with a delusional man who's too old to experience a midlife crisis, and who strolls into every meeting room thinking he has all the answers.
I also believe this moment will ask more of Harris' social diligence than ever before. Her supporters will demand as much. As Vice President, the times we live in will force Harris to revisit her past, as she sees appropriate, and then design a new path to social justice.
But in the present, Harris and her running mate will have plenty of people in the street and in the voting booths to remind them of America's priorities.
Like De La Soul says, "Stakes is High". And I'm here to help where needed …
song currently stuck in my head: "butterfly dreams" – flora purim